---
Sun Block

Sun Shades and Shade Drops

Fabrics & Prices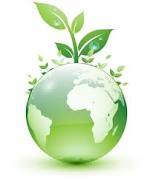 ---
---
Customcovers4you.com Carries energy saving sun shades, Solar Shades, Insulating Shades, Green Shades, Skylight Shades, Outdoor Shades, Patio Shades, Porch Shades, Deck Shades, Gazebo Shades, Pergola Shades, Lanai Shades, Outside Shades, Light Blocking Shades, Motorized Shades, Oversized Shades, Inside Shades, Outdoor Privacy Shades, Outdoor Light blocking Shades for black-out. Remember, we make quality custom sun shades in the

USA

in your style, color, size and fabric at the best price for the best product!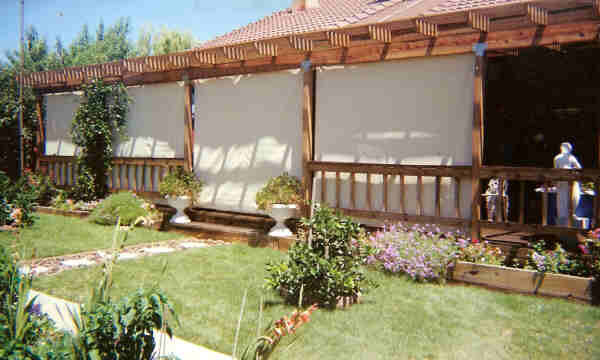 Remember, all our sun shades, window screens and other solar screens are made to be durable and long lasting! The shadecloth Shades are constructed from TEXTILENE®, a time proven exterior screening fabric in durability and performance. It is Flame-UV- Mildew resistant, cleans easily with mild soap and is color fast. Designed with UV factors of 90% plus, it functions well to reduce heat transfer through windows and reduce energy costs. On the other hand, if you'd like a Shade that blocks the light, we use Sunbrella Acrylic or Topgun Marine Polyester in your choice color. Both fabrics are UV-Mildew-Water resistant and color-fast. Our exterior shades stop the sun's heat before striking your windows, saving on energy bills and keeping the interior cooler. Many electric companies even offer rebates on these shades. They also work as durable alternatives for insect and golf ball screens.
If you have an unusual window and want to cut the UV by up to 90%, consider our window shade panels. Many Electric Companies offer rebates on these panels. If you are in Shasta County, CA, come in to our shop or call (530)365-0051 and we'll measure, manufacture and install custom window panels for your home. Outside of Shasta County, just contact us with the measurements of the window you want to shade. Digital photos always help.
See Our Sample Price Lists Below - We'll make it to your custom size!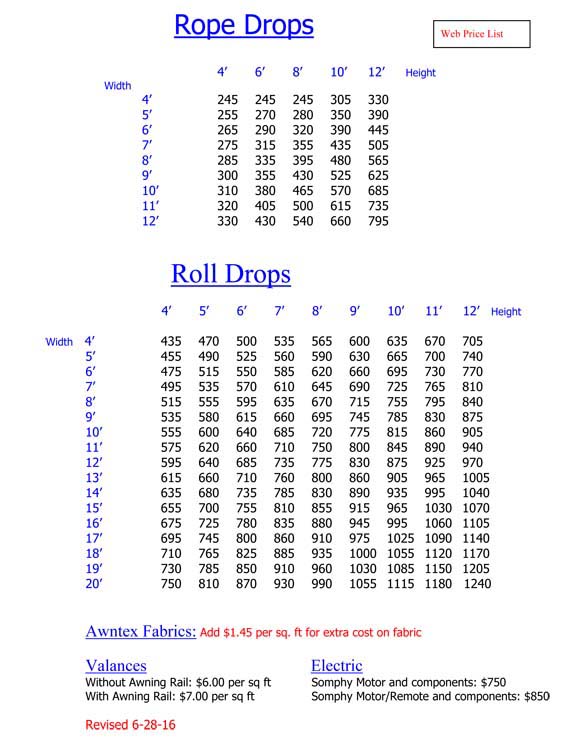 Let me get a quote on Sun Shades now! or look at the Fabric charts below.
Shadecloths 90% and other
---
---
Textilene shadecloth in our shop colors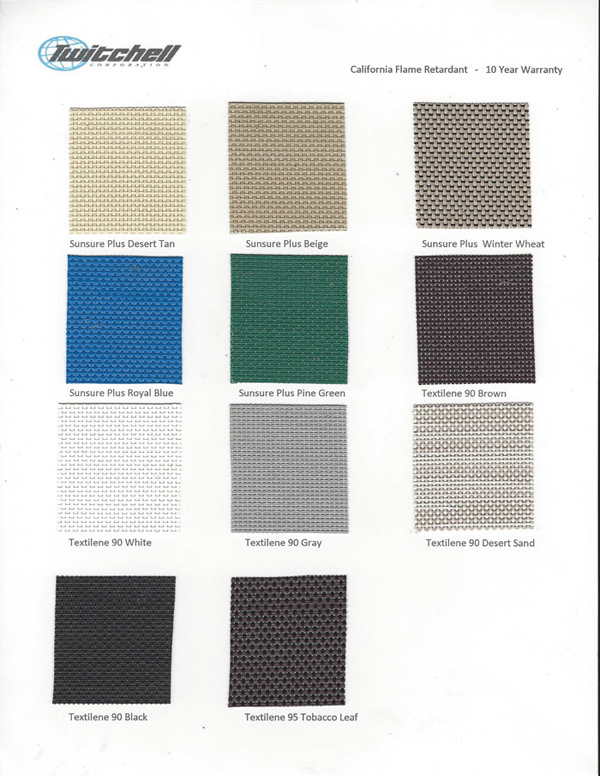 ---
---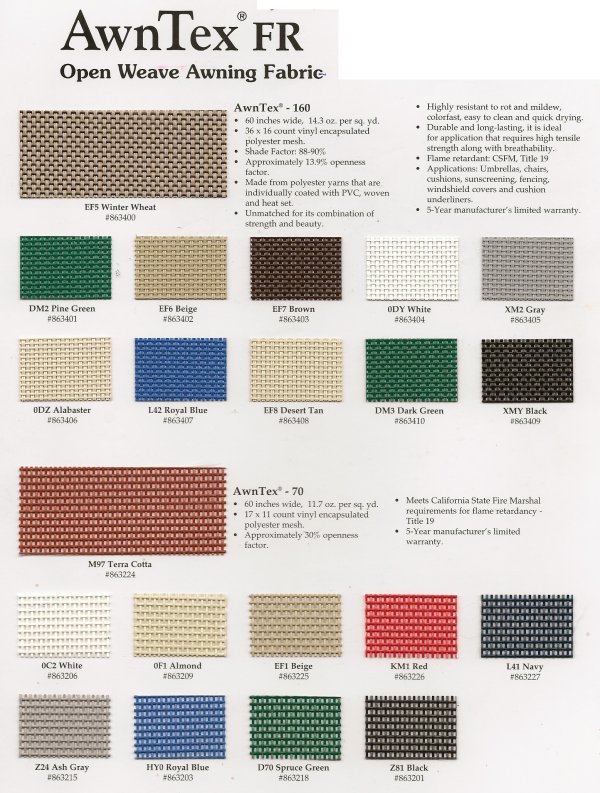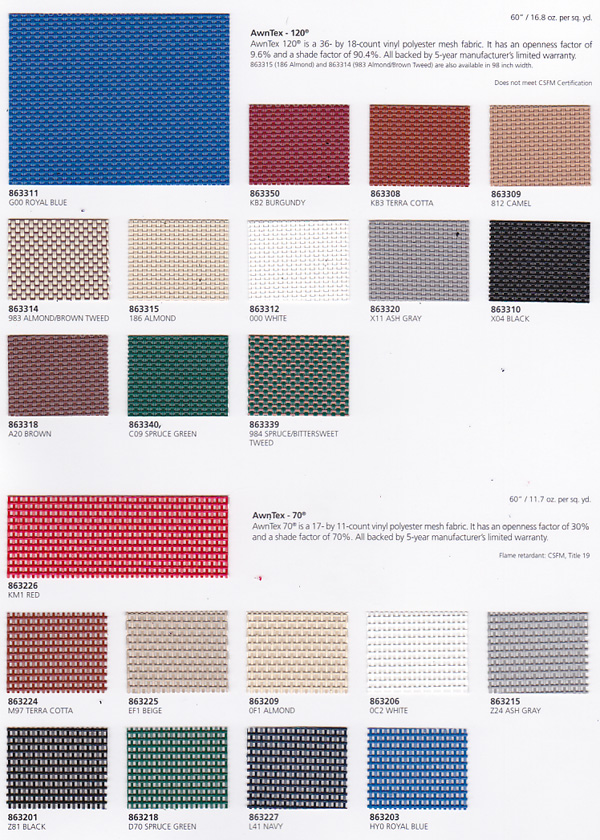 ---
Sunbrella Acrylic
Sunbrella Acrylic Color Chart - Or click to a more extensive Sunbrella Chart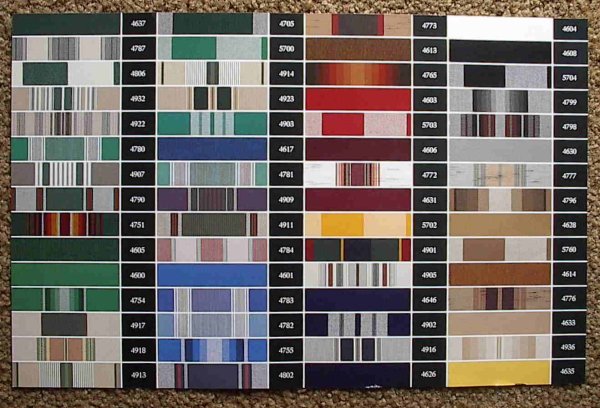 ---
Top Gun Marine Polyester

Top Gun Marine Polyester for a better Block Out fabric