Everything in Canvas...
Custom Covers 4 You
offers quality custom covers - both energy efficient shade covers and exterior coverings that protect against the elements. Please take a look at our custom covers: sun shade roller drops, window shade coverings and window screens, skylight covers, sandbox covers, awnings, custom canopies, swamp cooler covers and satellite dish covers, to name a few! our numerous other canvas products include custom tarps, trailer skirting, golf projection screens and log carriers. We even sell fabric by the yard. Yet we know there are many demands for other custom canvas items. Please take a look at what we have. If you don't see the custom cover you're looking for, contact us on the Custom Quote page. We'll give you a free quote for your custom cover.
Free Custom Quotes
or
Click to Go Green
| | |
| --- | --- |
| --- | --- |
| Custom Covers 4 You offers many styles of Sun Shades at Custom covers 4 you. Take a look at our Sun Shades and Solar Screens: Roll Drops - Rope Drops - Window Shade Panels - Skylight Sun Block Screen Covers - Window Blinds - Curtains - Motorized Drops. Custom Covers 4 You has an assortment of shade covers... great for shade and privacy. Ask us for a free custom quote for your own house or business. Check out our Sun Shade page. | |
| --- | --- |
| | |
| --- | --- |
| Sandbox Covers keep the debris and animals out, keeping the sand clean for your child. Take a look at our custom sandbox covers with easy attachment system. Our sand box covers are made of your choice of custom color and size using quality, durable shadecloth, mesh or vinyl. Custom notches, cutaways or play set tarps for tree forts are no problem. These custom sandbox coverings are made to last! | |
| --- | --- |
| | |
| --- | --- |
| | Choose shade & sign valances, pipe frame awnings, rigid frame awnings, retractable awnings, patio shade coverings, custom canopies or shade sails. Perfect for home and business. Check out what we offer on this page. If you are a local customer, from Shasta County, California, Custom Covers 4 You also makes residential and commercial awnings of mostly any size and shape. For other customers, we can also ship many awnings. Click the sidebar category of your choice. |
| --- | --- |
| | Failure is not an option when lives and property are at risk. Be prepared with proper truck organization and personal safety equipment aids. Take a look at the tire chain bags, hose straps, and flaps we have to offer. If you have an idea for flaps on your truck, webbing straps, or bags, just Contact us with a description of what you need. Over the years we have made many custom products for firefighter and forestry applications. Make your job easier with the right equipment. |
---
These Strong & Easy Log Carriers or firewood carriers make a great gifts! If you have a fireplace or woodstove, you'll love these inexpensive canvas log carriers. With webbing handles you can carry in a few logs at a time. They are made from a very tough, durable Marine Polyester fabric and will probably outlast any others on the market! They measure approximately 20" wide x 48" handle to handle. Custom Covers 4 You can also make your custom size. Some of our customers use these as totes or parcel carriers. Our Log Carriers make the perfect Christmas gift, and they ship out quickly! Pick your color and make an order now! Let me see some Log Carriers
---

---




Custom Covers 4 You makes Skylight Covers, Swamp Cooler Covers, AC Covers, Turbine Covers, Generator Covers, Outdoor Kitchen Covers, BBQ and Grill Covers, Trash Can Covers, Sandbox Covers, Trailer Covers, Car Covers, Boat Covers, Trailer Skirt Coverings, Banners and Flags! Check out our covers. If you are a local customer of Shasta County, Custom Covers 4 You also makes Custom Boat Covers and boat/RV curtains of all types. Custom Covers 4 You has made some very unusual custom covers for customers, so give us a try! Take a look at our Covers page for a small sample of our work!
Let me see some Custom Covers




---

---



Custom Covers 4 You

sells cotton duck in artist's weight as well as others. Check out our large variety of artist canvas for that special project.

And what is a canvas shop without a resident artist and an Art Gallery? Take a look at some original tempera, pastel and oil paintings and metal sculpture while you are here!



---

---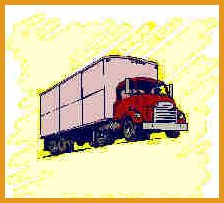 If you need a quality tarp for truck or home, check out our Tarp page. Custom Covers 4 You uses quality materials and fabrication, and offer them at great prices. Choose from 18 oz Polyester Vinyls, Shadecloth, Polyester or Mesh. We make trash tarps, asphalt tarps, water proof tarps and more. If we don't have what you need, just ask us to give you a Custom Quote. We also make Shadecloth Panels to your specifications.

---

---



Whether you are an artist needing canvas, you want a martial arts mat, or you merely have a special project, check out our fabric page.

Custom Covers 4 You

sells fabric by the yard. We have artist canvas cotton duck, Sunbrella Acrylic, Top Gun Marine Polyester, TEXTILENEŽ 70% and 90% Shadecloth, 18 oz Polyester Vinyls and nylon.